The Accessibility Working Group is sponsoring Appalachian's participation in NC State's annual Website Accessibility Challenge, along with UNC Asheville, Wake Forest University, East Carolina University, and North Carolina School of Science and Mathematics.
Step up to the challenge of making your public facing website more accessible and inclusive.
The Web Accessibility Challenge encourages campus website owners and designers to make accessibility improvements to their websites and amplifies Global Accessibility Awareness Day's mission to get everyone talking, thinking, and learning about digital access, inclusion, and people with different disabilities.
The 2020 Web Accessibility Challenge dates are Monday, June 29 to Friday, July 24. The challenge will recognize campus websites that improve their overall accessibility errors by the greatest percentage.
To participate, complete the 2020 Appalachian Web Accessibility Challenge form by Monday, June 22. You will be sent an initial accessibility report of your website and will receive weekly reports throughout the challenge. The following resources will be helpful in learning how to make your website more accessible:
Challenge winners will be announced on Friday, August 7 here on the Accessibility website.
For questions or more information, please contact us.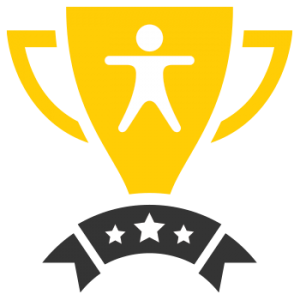 Tags: